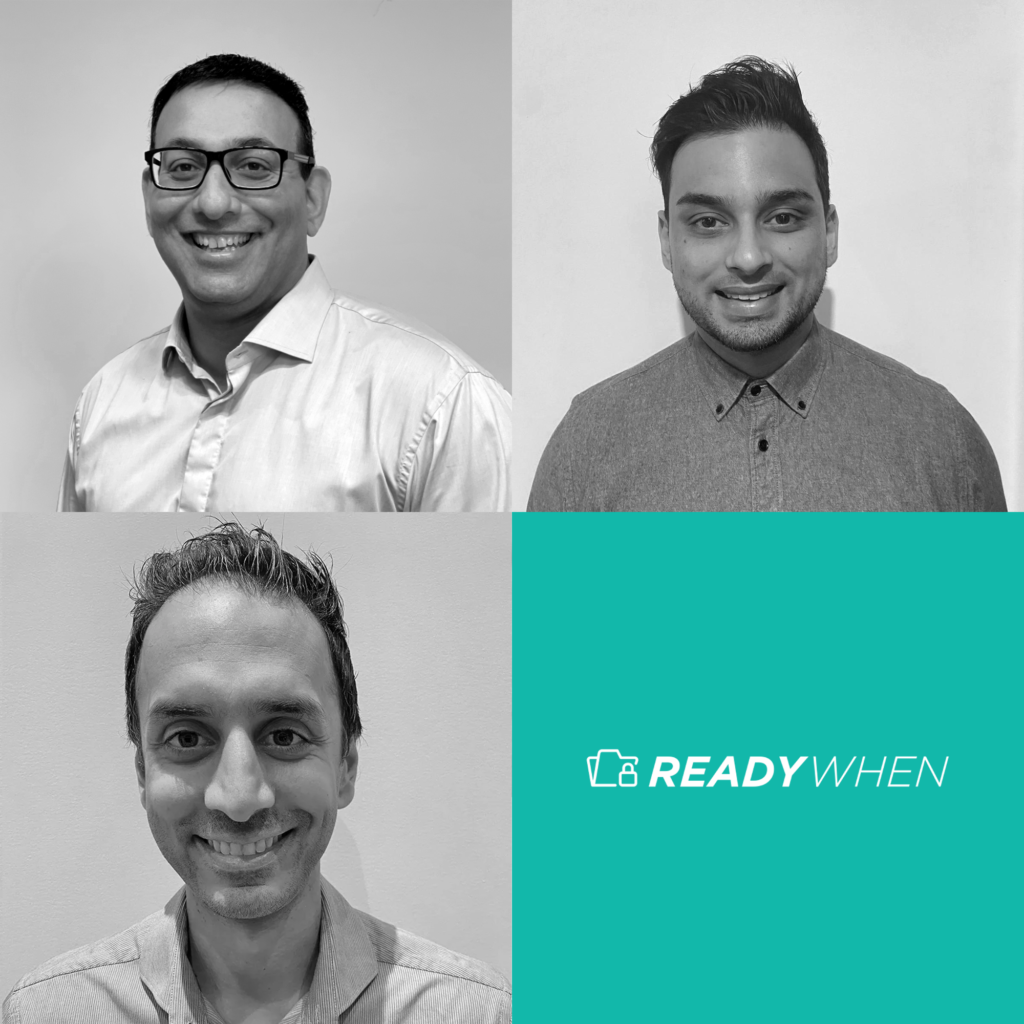 Company Name: ReadyWhen
Year Founded: 2020
Headquarters: Delta, BC & Toronto, ON
The Founders
Few Canadians are prepared to deal with the inevitable – in fact, less than 50% even have a basic will in place. The idea of death is a complex subject to tackle, but not being proactive now can lead to significant stress on loved ones later. That was the impetus for Jessie, Sachin, and Gavin to pursue and build ReadyWhen.
Jessie Vaid (CEO and Founder), a Notary Public in British Columbia for close to 20 years, saw the need for an accessible solution to reduce the complexity and cost of settling an individual's estate. In late 2019 he reached out to Sachin Bhalla (CMO and Co-Founder), who had recently managed the probate of both parents. He also was part of a technology start-up that went from less than 50 to over 800 people in just three years, ultimately getting acquired. The team then brought on Gavin Heer (CTO and Co-Founder) who has been developing and building large-scale SaaS products for over 15 years.
With their cumulative subject matter expertise spanning estate management, brand building, UX, and engineering; ReadyWhen was built with the utmost attention to detail to ensure their client's life planning journey is simple, secure, and fast.
The Problem
The current estate management process is costly, complicated, and confusing. So when the inevitable does happen, loved ones are usually left playing document detective. This can cost thousands of dollars and hundreds of hours as it can take two to three years to settle an estate.
The Solution
ReadyWhen is a digital legacy management solution that guides users to proactively build, manage, and share their estate. When the inevitable does happen, ReadyWhen steps up and assists loved ones and executor(s) through the life plan the account owner has built; assisting them on what to do and who to contact.
Life is unpredictable. Be ReadyWhen.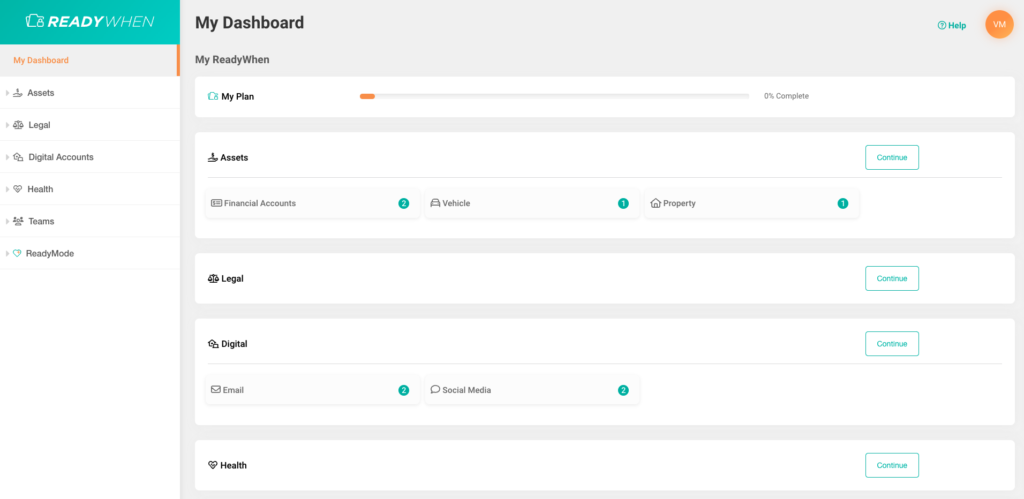 ReadyWhen is a Digital Vault built by subject matter experts to help users proactively build, manage, and share their estate.

What's Next for ReadyWhen?
They are working on launching new estate management innovations, product extensions, APIs, and enterprise partnerships. Announcements are upcoming.
Where can people see or find you?
They regularly present free 30-minute webinars showing how quickly and easily you can define and create an estate plan that will protect you and your loved ones. Find upcoming dates and watch for announcements on their website website or their social media (LinkedIn, Instagram, or Facebook).