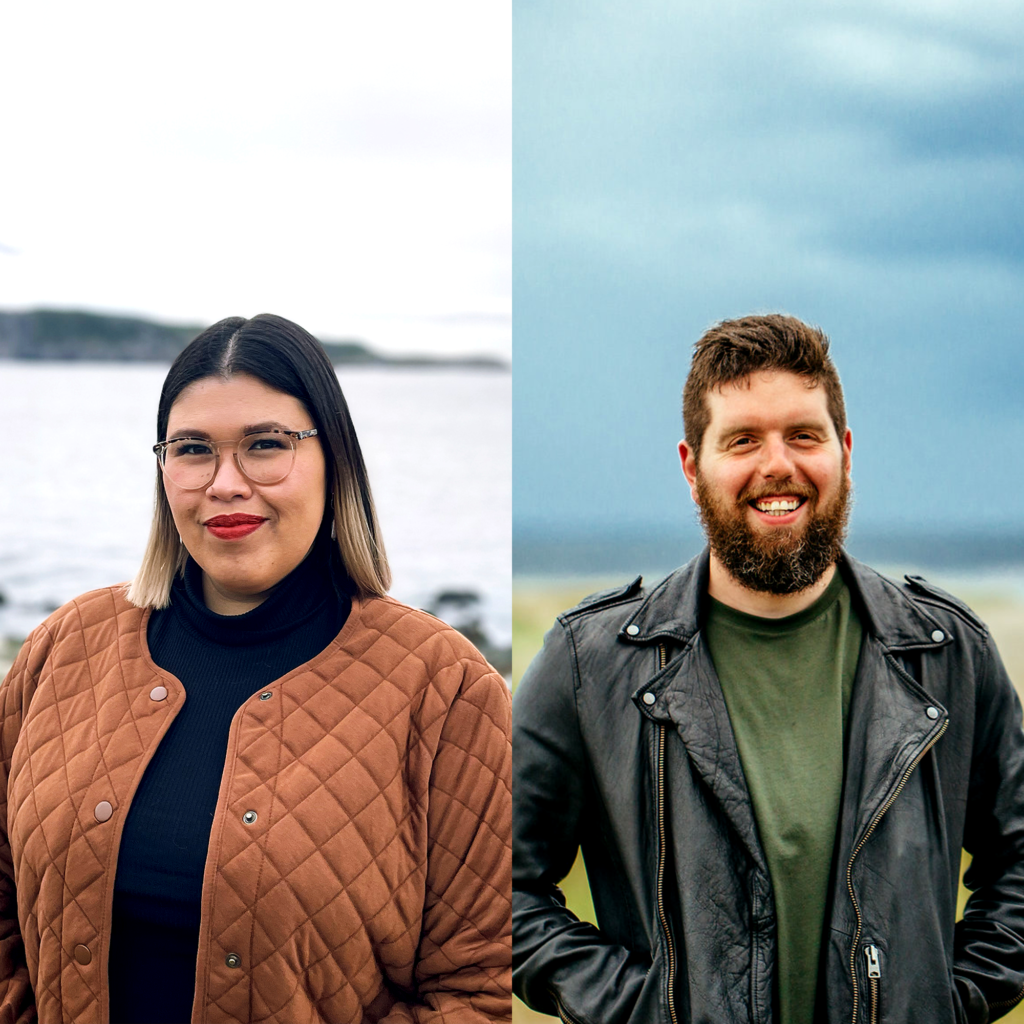 Company Name: MycoFutures North Atlantic
Year Founded: 2020
Headquarters: Newfoundland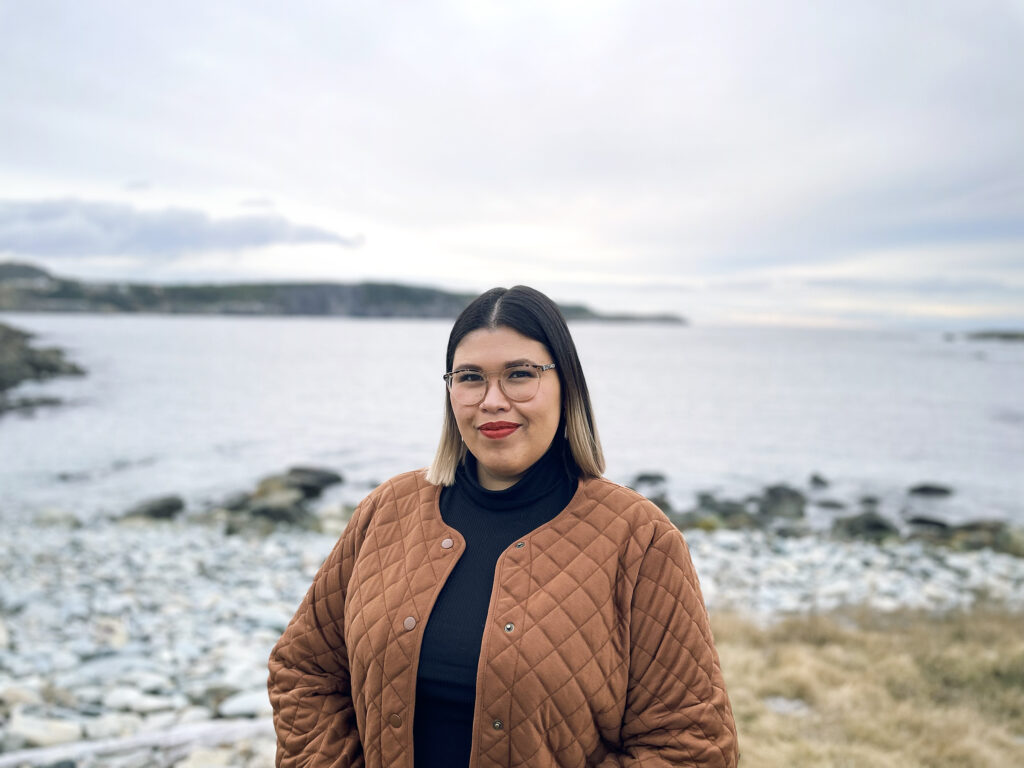 The Founders
MycoFutures North Atlantic was founded by Stephanie Lipp and Leo Gillis. "We moved to rural Newfoundland from Mississauga, Ontario three and a half years ago to start a gourmet mushroom farm on the edge of North America. Last year we pivoted to next-gen materials, harnessing the power of mycelium, the root system of fungi, to create a sustainable material for the fashion industry, and beyond."
"Living so close to the ocean has underscored the importance of sustainable solutions and this startup is our commitment to doing our part to protect the planet."
Stephanie, the CEO of MycoFutures North Atlantic, leads business development. Her background is in fashion, visual communication and administration. Stephanie's relentless curiosity and love of learning has equipped her for taking on the challenges of running a biotech startup.
Leo is MycoFuture's CTO. He has devoted the last 4 years to studying mycology, mushroom cultivation and more recently, biomaterials. Leo leads in-house R&D and has been successful in using what he learned growing gourmet mushrooms to create the first prototypes. Leo is also the liaison with the venture's institutional research partners.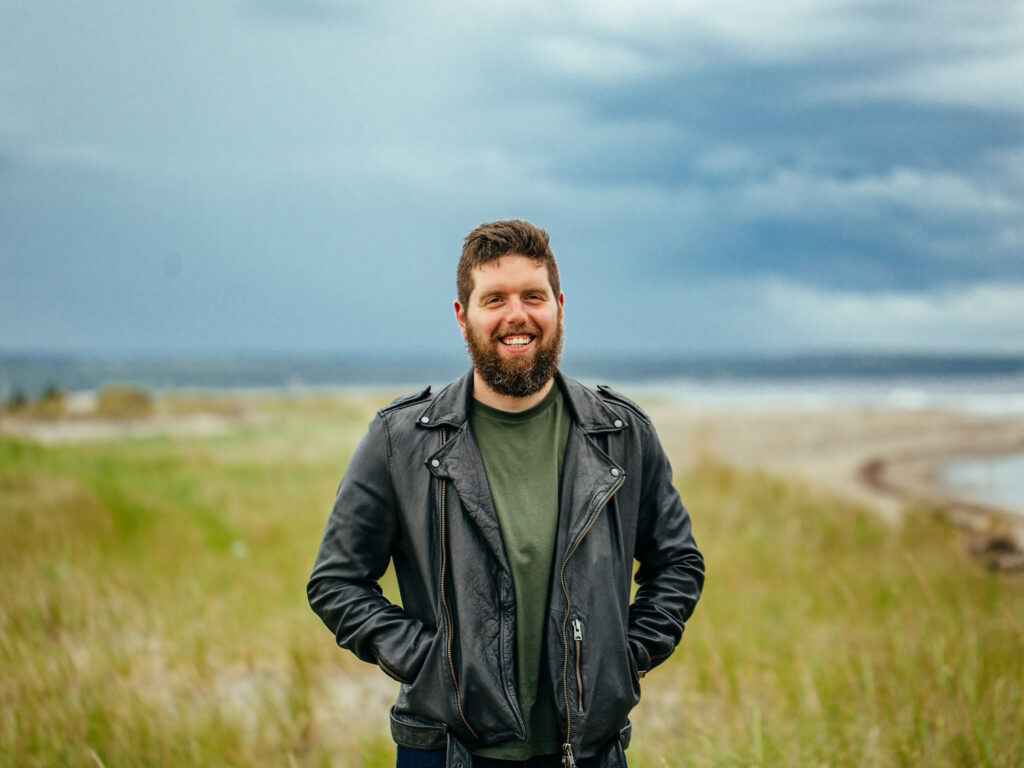 The Problem
Human consumption is constant and unrelenting, putting us on the brink of a future of catastrophic climate change, food insecurity and water scarcity. This will most acutely affect vulnerable populations that have already begun to grapple with these issues.
There is no one quick fix to reverse this trajectory, but rather many solutions working towards a common goal. The UN Sustainable Development Goals address this need and number 12, Responsible Consumption and Production has become our north star.
Where we address Responsible Consumption is in materials for the fashion industry. Leather is used in many ways from clothing to furniture to cars, but its carbon footprint is significant throughout the supply chain, growing the need for alternatives. Petroleum-based synthetics are fast and cheap to produce, but they are even worse for the environment, taking years to decompose and leaching chemicals. We want to reduce dependency on limited and polluting resources – animals and fossil fuels – by offering a replacement that can be grown and regrown in a truly circular way.
The Solution
MycoFutures North Atlantic is a Next-Gen Materials Cleantech startup developing a durable and luxurious textile for the fashion industry (and beyond) using mycelium, the root system of fungi.
Our mission is to create a product that has the look and feel of leather but without the environmental impact.
Mycelium compares with leather on the microscopic level as it grows to be naturally complex and intertwined, closely resembling leather's cross-linking structure. By using mycelium as the building blocks, we are adapting mushroom cultivation techniques (solid state fermentation) and vertical farming, combined with novel tanning methods, to create an innovative textile without the use of animal products or plastics that takes only weeks to grow.
The three key areas of our technology are:
Strain selection – even in one fungal species there are many strains with different characteristics, and we choose a strain that exhibits specific desirable traits;
Growth parameters – substrate composition, environmental control, growth container and vertical farming systems are how we create the raw mycelial mat, with a certain density and texture. Vertical farming allows for efficiency and automation so that we can reduce our energy consumption and carbon footprint. We are committed to selecting a substrate feedstock that reverts agricultural and forestry waste.
Processing methods – our adapted tanning process – halting the growth, stabilizing the raw material, dyeing and coating.
MycoFutures North Atlantic is developing Pleather and Plant-based Leather Alternative grown to be complex, strong, completely circular and renewable.
What's Next for MycoFutures North Atlantic?
We are within weeks of producing 3' x 4' sheets of mycelium material, using a standard, repeatable method, that we can share with the brands and designers who are waiting for samples. Their feedback will inform our subsequent iterations to bring the material to the point where they can pilot the material in their product lines. We have lots of exciting things lined up for the fall and next year.
We will also be raising an angel round in the fall.
Where can people see or find you?
We will be attending the Atlantic Venture Forum in Halifax in September!
Check out our website myceliumofthefuture.com to learn more, and connect with us on LinkedIn and Instagram to stay up to date.