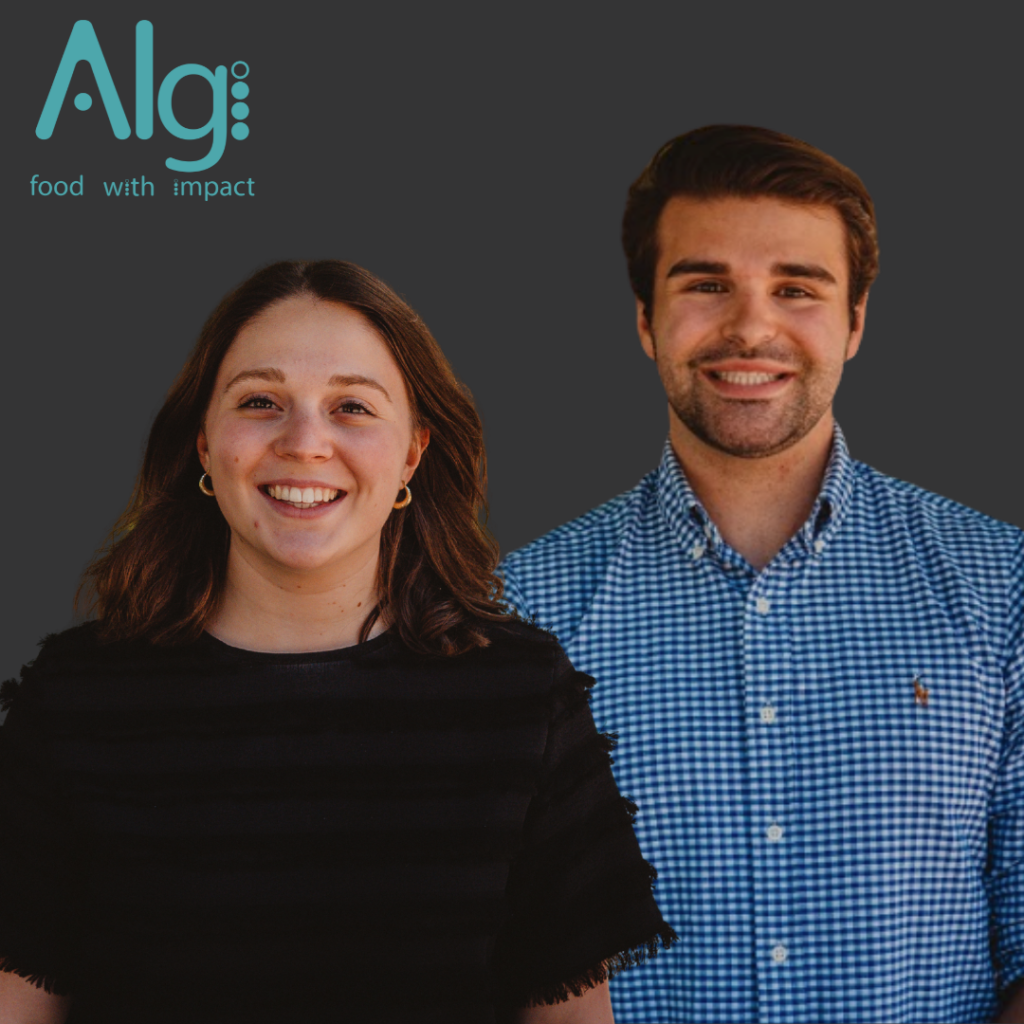 Company Name: Algi
Year Founded: 2019
Headquarters: Canmore, AB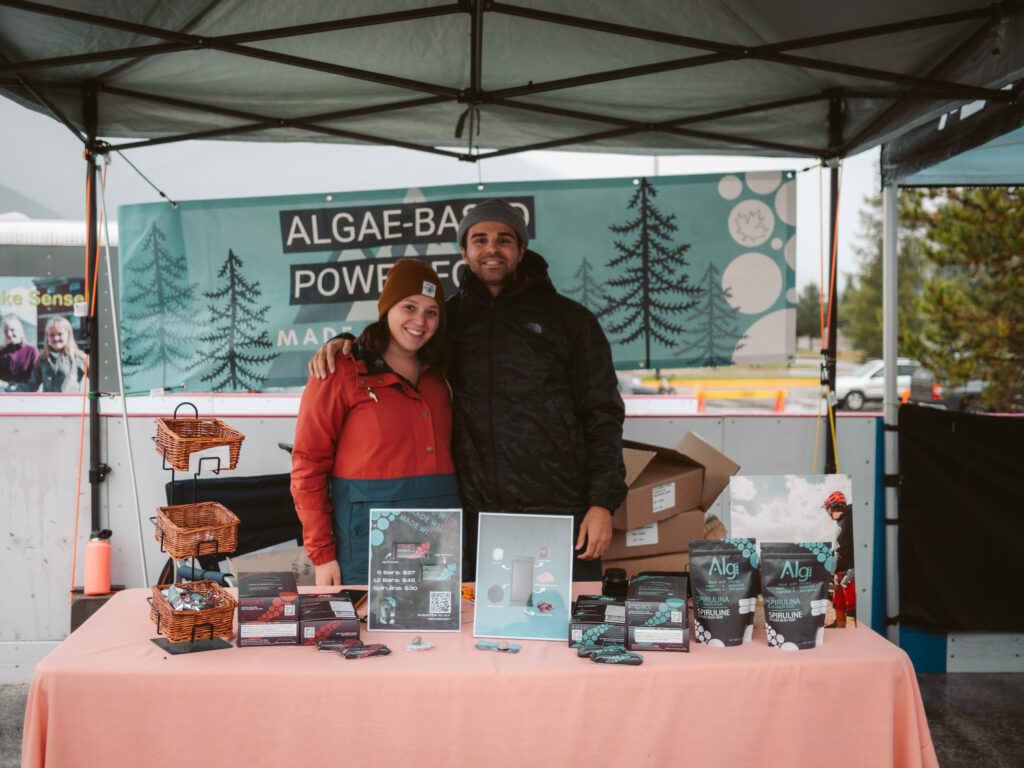 The Founders
Algi was founded by Alessandra Amato and Devon Hawkins, two students with a shared passion for food and sustainability. "Both competitive athletes growing up, we have a great appreciation for clean and healthy food to fuel our bodies. Dissatisfied with the lack of healthy, clean, and sustainable foods on the market, we were looking for something new and exciting to shake up the food industry. We discovered algae and it's potential and then quickly realized there aren't any algae based food products available for consumers and knew we needed to be the ones to innovate with algae as foods!"
The Problem
We are trying to tackle the lack of nutrient rich, sustainable, and delicious food available in the market.
The Solution
We are creating a line of food products centered around algae. Algae is an incredibly sustainable and nutrient rich food ingredient that is being under utilized in the food space. Our introductory product is the IMPACT Bar, an unprocessed, plant based energy bar made with 6-7 clean and simple ingredients. Each bar is packed with protein, iron, and omegas, and provides long lasting and sustaining energy.
The Algi IMPACT Bar is like a more nutrient-dense Larabar.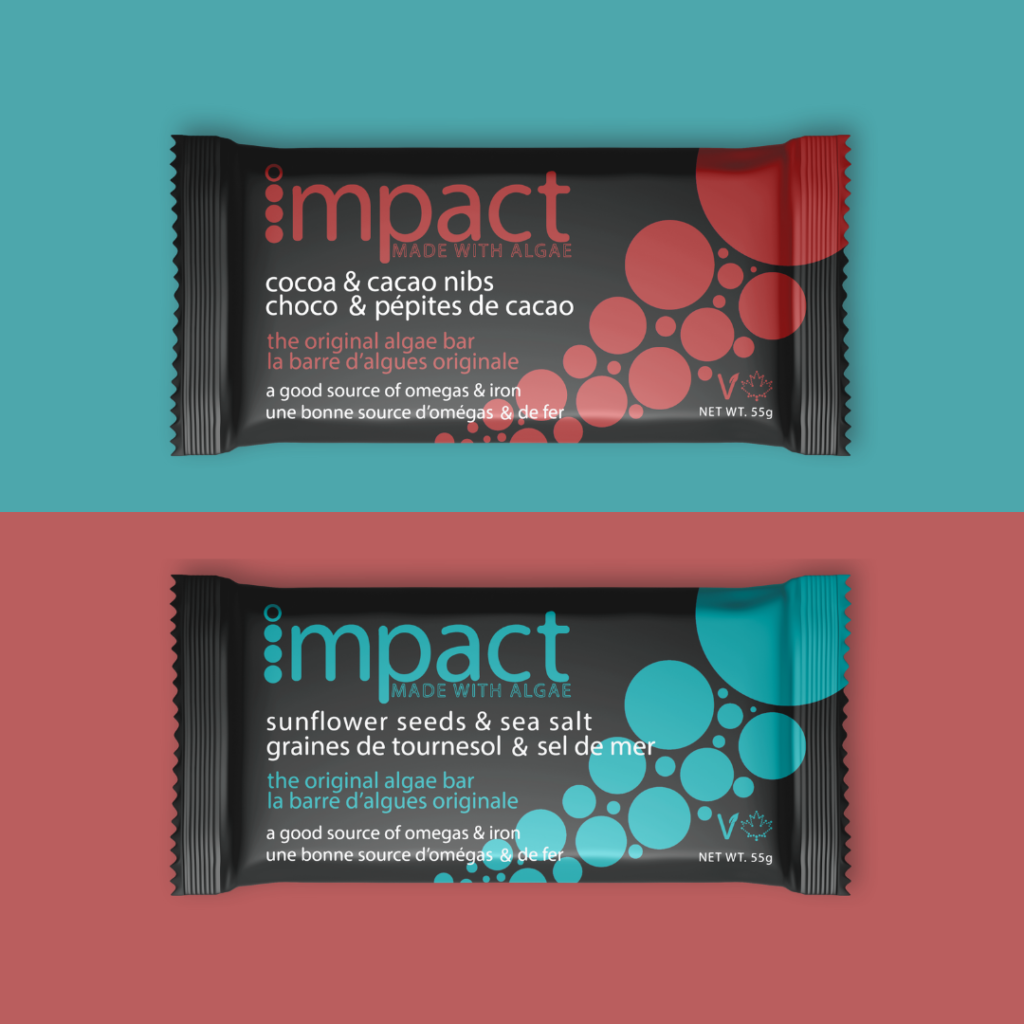 What's Next for Algi?
Our main priority right now is growing the number of retailers stocking IMPACT Bars and increasing our sales velocity. Sampling is a big focus for us to support our growth and to support our retailers. We're also working on new IMPACT Bar flavours and on some new products!
We are looking for strategic investment to help us grow in the direction we want to see Algi grow.
Where can people see or find you?
Earlier this year, we started a 7-month tour across Western Canada to promote our IMPACT Bars and get them into more stores. People can follow our IMPACT Tour adventures on YouTube where we post weekly vlogs, as well as on TikTok and Instagram.
We'll be in and around Vancouver for the next few weeks with the following sampling events scheduled:
After that, we'll be heading to Tofino, Comox, and Victoria on Vancouver Island before heading home to Calgary with more samplings to come. We also do a lot of guerrilla sampling – we pick a busy place, usually in the middle of a forest, set up a table, and offer samples. You never know where you might see us next!
Check out our website to shop online or find a store near you stocking our products!